Selena Gomez and Cara Delevingne locked lips in the latest episode of Only Murders in the Building on Hulu, but their kiss is being criticized by viewers.
Delevingne joins the cast of the popular Hulu show in season two as an art collecting "queer character" who has become a love interest for Gomez' Mabel. The first two episodes of the show launched on Tuesday, with the kiss occurring in episode two, "Framed."
Gomez' character initiates the kiss, and while some of her fans expressed their excitement online, many others commented on how "awkward" it looked.
"This kiss just turned me straight," wrote one Twitter user, gaining over a thousand likes for their assessment.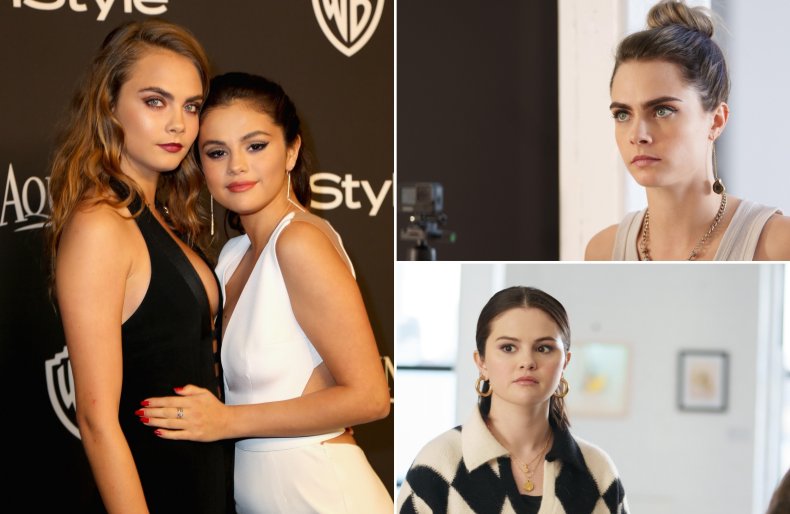 User @diilhive called it one of the top five "worst TV kisses," which thousands of other Twitter users seemed to agree with.
"Has Selena Gomez ever kissed another person ever?" asked @thesoupdaily, while @filmkisses commented bluntly "the director deserves to be fired for this that's how bad this is."
Much of the criticism for the kiss seemed to be targeted towards Gomez.
"That kiss between Selena Gomez and Cara de-whatever was so stiff, Selena isn't a bad actress but she's has got to loosen up," surmised @mrs_downtomars.
Meanwhile, @angelcamelia said she was being "haunted" by the kiss, while @fairtraade said the pair had no chemistry.
@Milkovichfilms also shared their disappointment by writing, "Selena Gomez not knowing how to kiss girls is one of the biggest heartbreaks of this year so far."
Delevingne opened up about the kiss with Gomez while speaking to E! News.
"It was just fun. Would anyone in the world not like to kiss Selena?" she asked.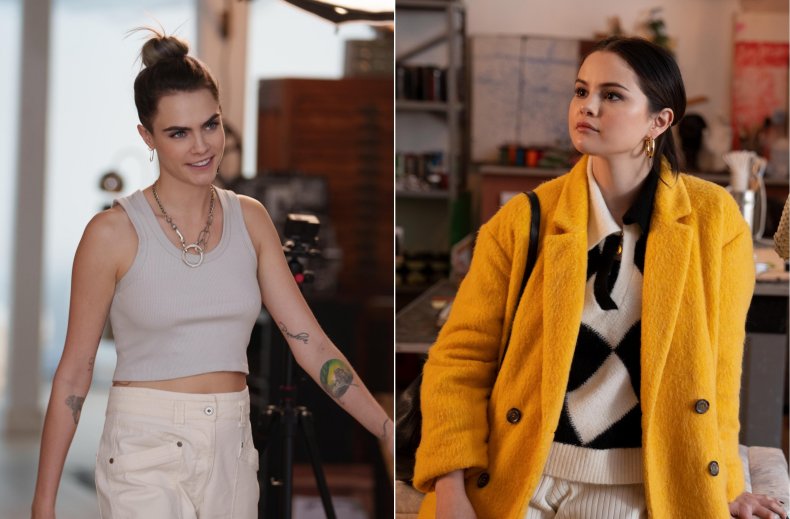 "It was just hysterical. It's just one of those things, especially when you know someone so well, it's the comfortability and you kind of have fun with it," Delevingne said.
The kiss was also a hot topic on Reddit.
"I'm guessing Cara enjoyed this a little more than Selena," wrote one user, while another replied, "Selena doesn't open her mouth at all, lol."
Some have speculated that the potentially "awkward" nature of the kiss may have been intentional and could come into play later in the season.
Over on TikTok, the kiss was celebrated rather than criticized.
Gomez is joined once again by Steve Martin and Martin Short in season two of Only Murders in the Building. Celebrity cameos feature once more, with Amy Schumer and Shirley MacLaine appearing in the first two episodes.
New episodes drop every Tuesday on Hulu in the United States, while it airs on Disney+ elsewhere.